Carved and Dimensional Stone Fireplaces
Aaron's Carved Fireplace Face
Material: Monterrey Black
Country of origin: Mexico
Interesting projects bring together interesting people. Aaron's little shop wasn't well enough equipped to pull this off. Faced with a potential failure, he brought it to us. We became old friends, worked together on several more unusual projects. Sometimes it takes longer to figure out how to do something than it takes to do it. This one took a huge amount of hand work, and Aaron gets the credit. He sold the project, did most of the fabrication and the installation. We helped.
In the foreground you see a wooden pattern we used to set the saw and cut the profile with multiple passes.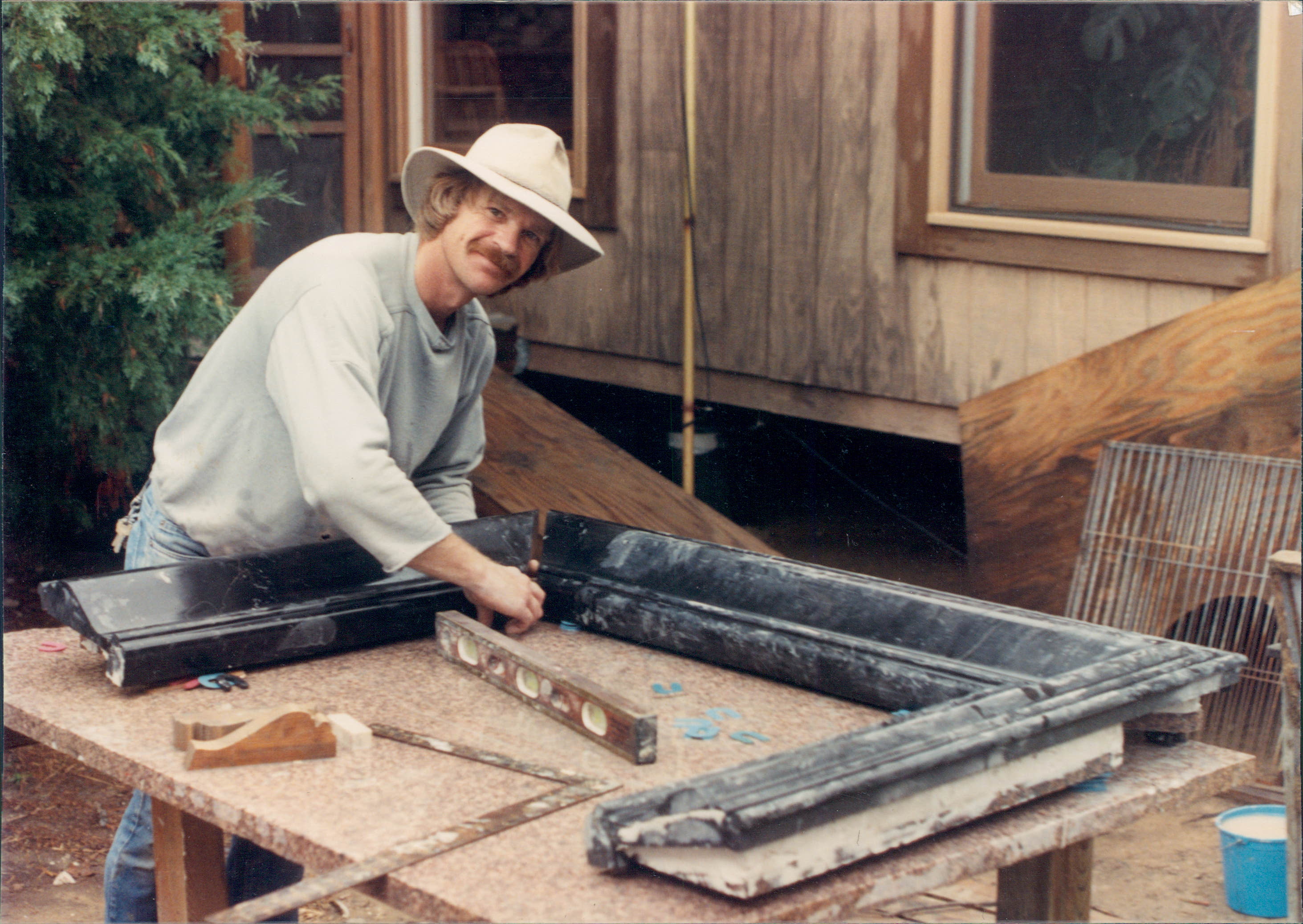 Laura's Chateau Montelena Fireplace, Calistoga, CA
Material: Montana Travertine
Origin: Jardine, MT, USA
Montana Travertine comes in small pieces, is very fragile and the colors vary widely between pieces. This fireplace has three different colors of material. It was set over a steel-stud frame using the traditional copper wire and plaster method, quart-miter corners. It graces the grand hall of a Napa Valley Winery. Fabrication detail below shows roughing in the profile with the saw.
For more work we did with Laura, click on her link.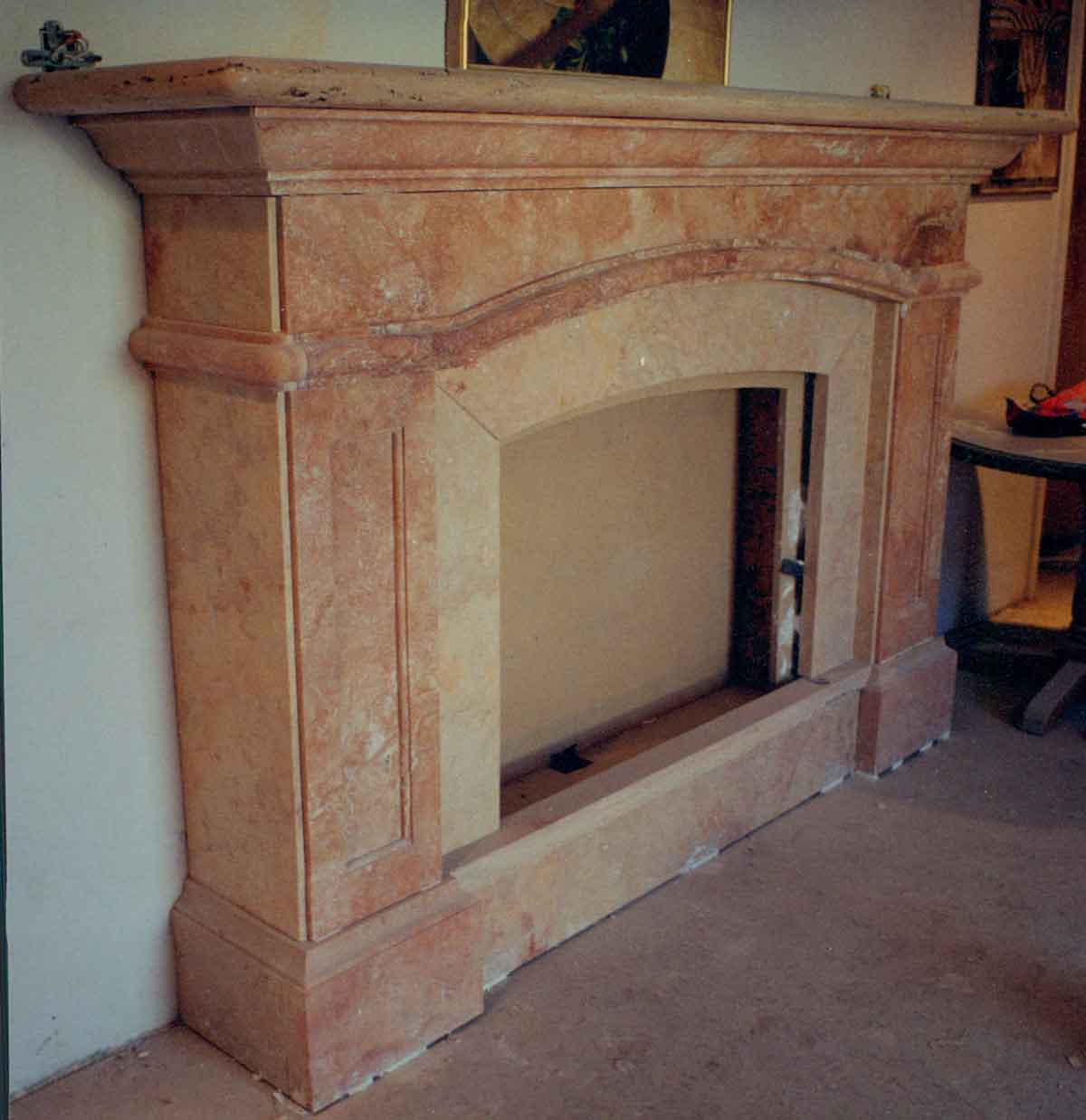 Ann's Navona Fireplace
Material: Navona Travertine
Country of Origin: Italy
This fabrication employed two and three cm matching slab material, set over sheetrock using the traditional wire and plaster method. The hearth was also a landing for a stair, and it was set like flooring with cement mortar over plywood. For more of Ann's work, click on her link.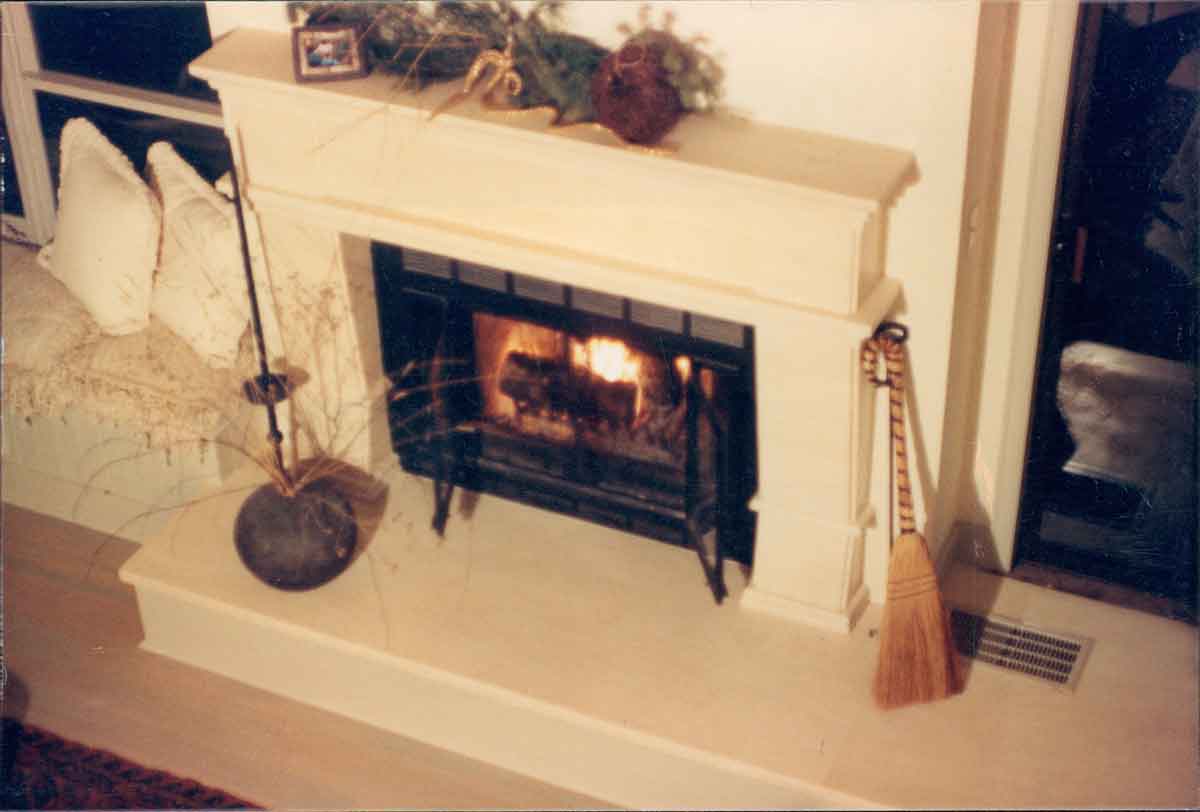 Baggenstos Fireplace, Butte, MT
This was a wonderful project in "Beautiful Butte", Montana. Ken Interiors of Bozeman partnered with us on the design. The plaster insert was done by a contractor I'd worked with before in Dallas. For more of the Baggenstos project, click the link.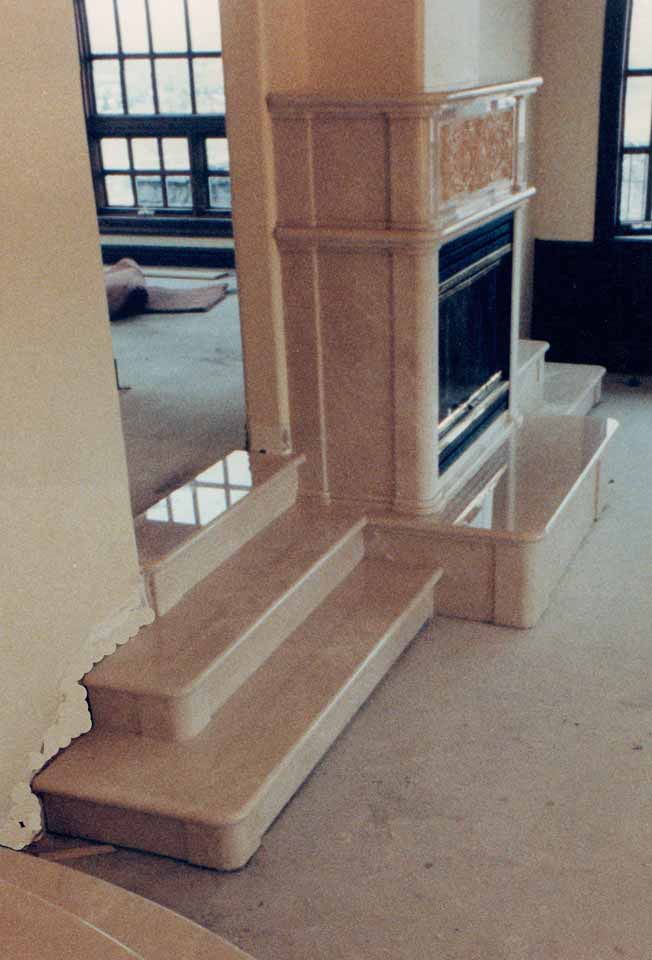 Wang Fireplace, Dallas
Material: Grigio Sardo
Country of Origin: Sardinia, Italy
I think I'd have chosen different wallpaper…