Welcome to Granite Peak Stoneworks!!!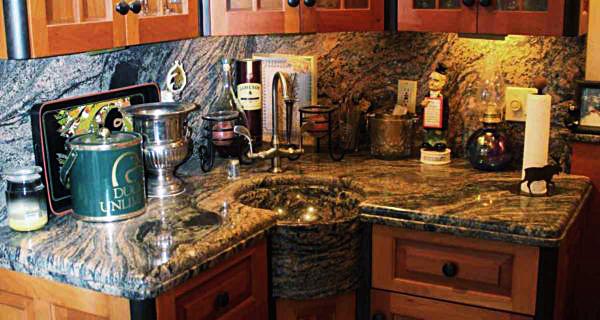 Home of one of a kind hand-carved stone centerpieces for homes, businesses and landscapes.
I'm Josh Lewis, and we're here to serve you. We, of course, can do granite kitchen countertops, marble bath vanity tops, marble floors- but our real specialty is the unusual centerpiece which makes a home or business distinctly yours. It might be a hand carved fireplace, a stone waterfall,  an inlaid or mosaic floor, a furniture top, a marble spiral staircase, a special bathroom or kitchen which goes beyond the standard commercial product typically manufactured in a machine-shop.
Most of what you'll see on this website isn't granite kitchens, marble vanities- not because we don't do them- just because we've done so many of them we'll focus only on the unusual ones.
We strive to provide something that very few can. Our equipment and techniques may seen archaic to some but once you get to know us you will understand its not machines that produce art but the person. Our experience and dedication is what sets us apart!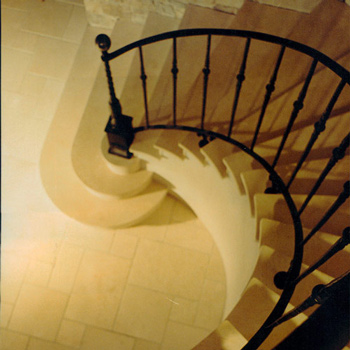 Specialty Stonework
Our specialty is fabrication and installation of all the projects the automated machine shops can't or won't do. They'll tell you they don't have time or it will be too expensive but what they really mean is they don't want to do it. We do want your impossibly hard and labor intensive projects!!! Check out our Portfolio and Gallery to see some of the thing we love to do.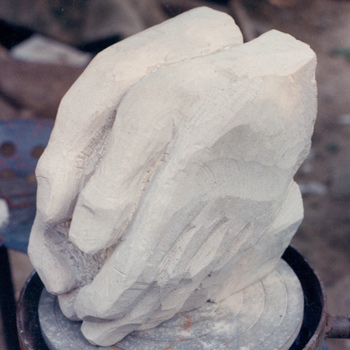 Dimensional Stone
Hand carved custom pieces really give a home or business a unique look and feel. We can laminate slab or find blocks to carve anything your imagination can come up with. Give us a call and we can talk about what you have in mind. Where there is a will there is a way!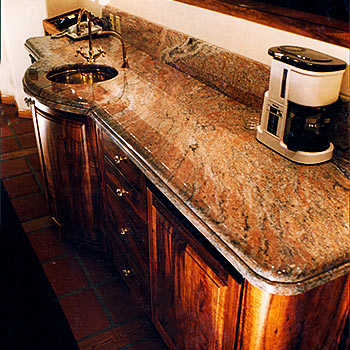 Counter Tops
Between my dad and I Granite Peak Stoneworks has won awards in the Flathead Home Builders Association's Parade of Homes 9 times (3 years consecutively; 99, 00, 01), most of which was done with slab stone counter tops. Granite counter tops were the bread and butter for us for many years. We are still willing to do them for the right customer who is looking for something special.