Here is my paperwork for Granite Peak Stoneworks. More detailed hardcopies available upon request.
Also see the links I have provided to the official sites to look up me (or anyone else) for yourself.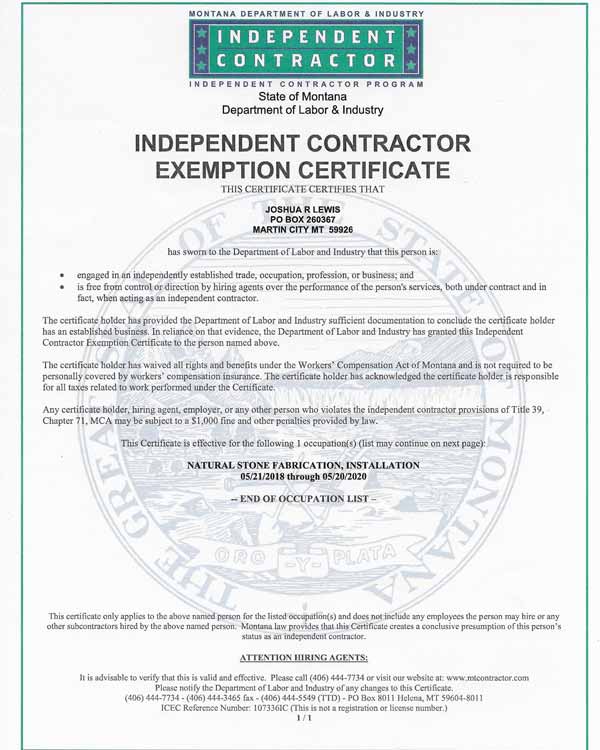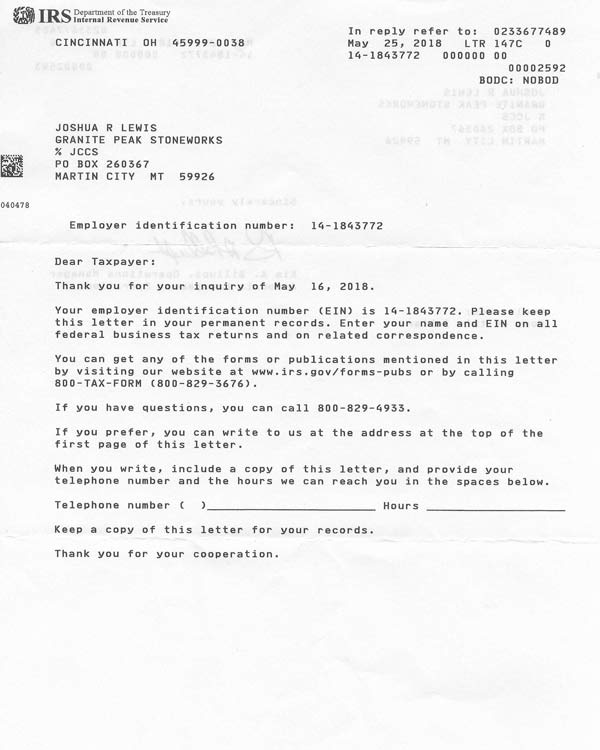 This is the letter the IRS sent me to prove I had this number.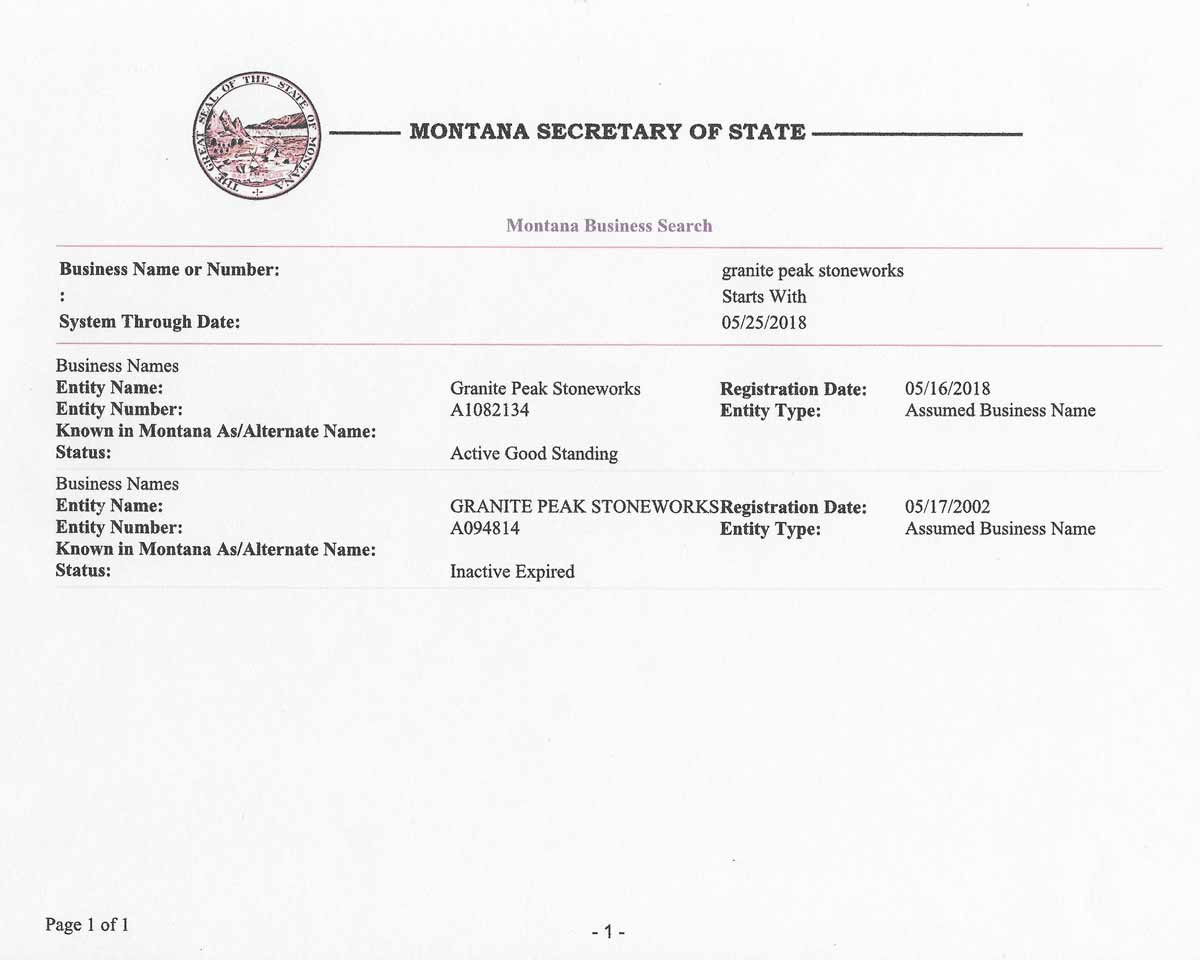 Granite Peak Stoneworks is registered with the State of Montana.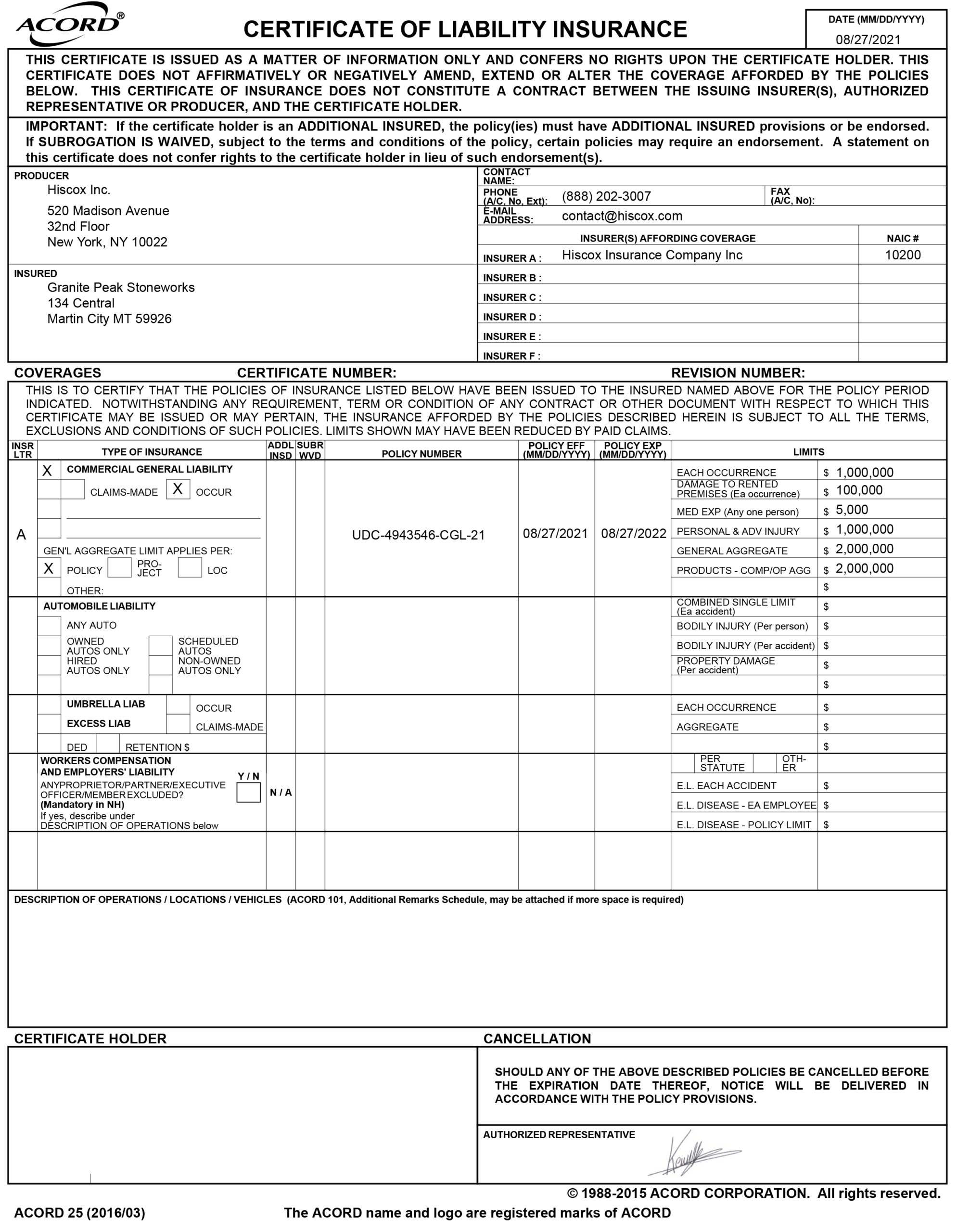 Current General Liability