Kenneally Bathroom, Butte Montana
Material: Silver Travertine Forzastone
Country of Origin: Turkey
This was some very interesting material to work with!!!
This stone is cut very thin and laminated onto layers of plastic and aluminum to increase it's strength and dramatically decreasing it's weight.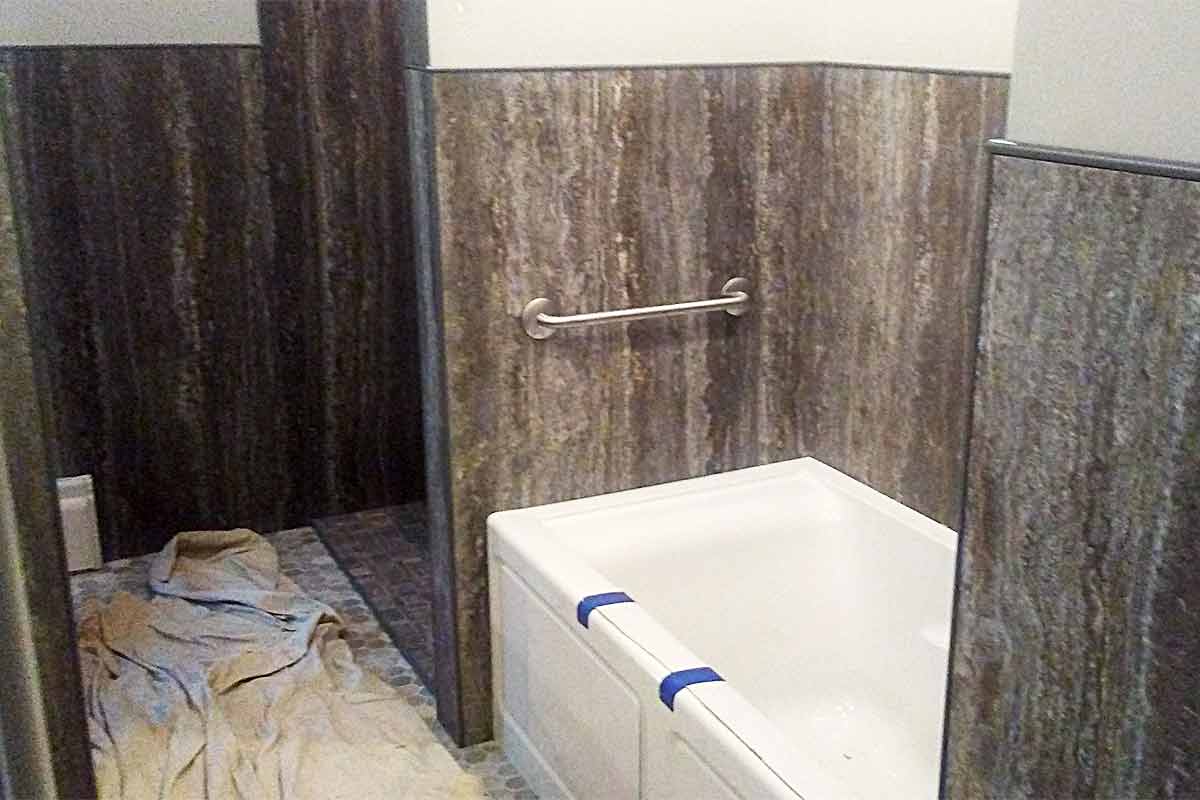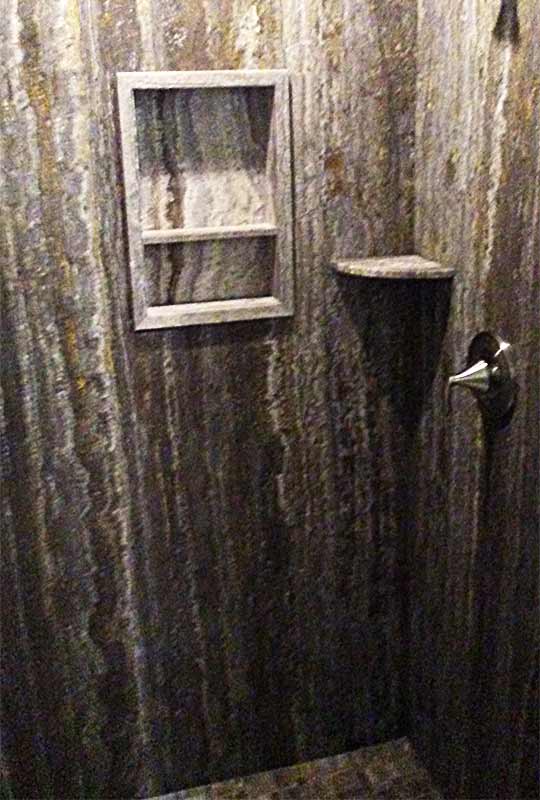 We pulled out every trick in the book to get these walls set.
From claps to jacks, from heavy weights to duct tape we used everything in the setter arsinal to get this project perfect.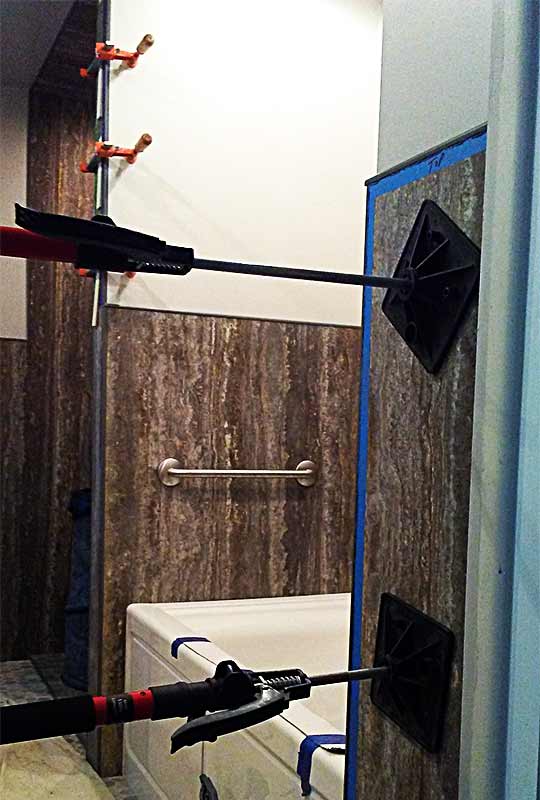 I'm not going to lie, after a couple weeks crammed into this bathroom I'm pretty much over it!!!